Body Sculpting Dreams, Realized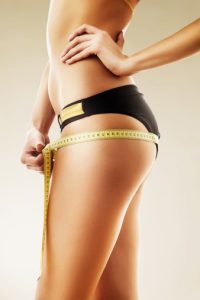 When natural body sculpting methods fail to produce the desired results, liposuction is an attractive alternative. The surgical procedure effectively removes surplus fat from targeted areas of the body, such as the abdomen, buttocks or thighs. One or multiple areas of the body may be treated simultaneously to attain the desired outcome. Dr. Schwartz is a well-respected board-certified plastic surgeon who produces beautiful and balanced liposuction results.
Liposuction Candidates
Dr. Schwartz requires a consultation with all patients interested in undergoing liposuction to determine whether they are good candidates for the procedure. The consultation includes a physical examination, a review of the patient's medical history and a discussion of the patient's body contouring goals.
Typically, good liposuction candidates have localized areas of excess fat in one or more areas of the body, and desire a more balanced and proportionate figure. Liposuction is not designed to be a weight loss technique. Ideally, liposuction candidates should be at, or close to, their goal weight and stay in-shape with diet and exercise. Candidates should be in good physical and psychological health with no pre-existing medical conditions that could raise the risks of surgery. They should understand what the procedure can reasonably accomplish.
More about the Procedure
Liposuction is performed on an outpatient basis at Dr. Schwartz's on-site surgical facility. Anesthesia is used for patient comfort, and a board-certified anesthesiologist monitors the patients at all times to ensure a safe operation.
First, Dr. Schwartz infuses the treatment area with a tumescent fluid consisting of saline and diluted local anesthesia. This fluid "firms up" the fatty tissue, making it easier to remove from the body. The fluid also constricts the small blood vessels to reduce post-operative bleeding and bruising. Dr. Schwartz gently removes the fat from the treated areas using thin tubes (cannulas) attached to the liposuction machine. He is meticulous as he works, to ensure a smooth and even result.
Dr. Schwartz's preferred method is known as "Power Assisted Liposuction," which uses a gently vibrating cannula to loosen up the fat cells before they are removed. This is especially helpful in areas where the fat is denser and allows for an overall gentler procedure.
Liposuction can be used to remove localized fat deposits from the following areas of the body:
Abdomen/waist
Hips
Buttocks
Thighs
Inner knees
Calves/ankles
Male breast area
Back
Upper arms
Cheeks/chin/neck
Recovering from Liposuction
After liposuction, the treated area may be swollen and mildly bruised. The majority of the swelling disappears within the first one to two weeks. Oral medication is prescribed to soothe any discomfort.
It is essential for the patient to avoid any strenuous activity while the body heals. Short walks are permitted to promote good circulation, but vigorous exercise and heavy lifting are not.
Dr. Schwartz provides detailed instructions on caring for the treated area and avoiding complications during and after recovery. He also advises patients as to when it is safe to return to work, exercise, socializing and other normal activities.
The treated area looks slimmer almost immediately after surgery, with results continuing to improve as the body heals. To enjoy long-lasting results, patients should maintain a healthy and active lifestyle and avoid gaining weight. Future weight fluctuation could be detrimental to the liposuction results.
Contact Dr. Schwartz about Liposuction
Schedule a consultation with Dr. Mark H. Schwartz or to find out more about liposuction.